Outreach and New to You Resale Shop
A core value of Glenview Community Church is to serve God by spreading God's love to those beyond the GCC congregation. Our Outreach Ministry:
Facilitates activities of service to local and worldwide communities
Recommends allocation of GCC's annual mission budget to not-for-profit organizations that advance the ministry of Christ
Advocates for changes in systems or policies that are inconsistent with the message of God's love for all people
In 2021, GCC provided $130,000 in benevolent giving to fund 35 local, national, and international non-profit organizations impacting homelessness, hunger, youth development, dental care access, mental health, refugee services, shelter, family support, conflict resolution, and social justice advocacy. In addition, through various Men's Ministry, Women's Association, youth, and all-church service projects, GCC members donated multiple hours of community service each year.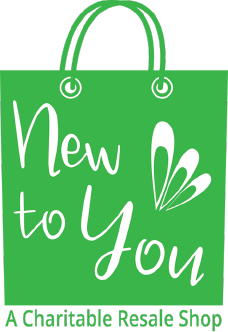 In addition to mission money raised through pledges to the church, a big contributor to our church's ability to help others is the New to You resale shop, which has been a mission of the GCC Women's Association since the 1950s. In this time, the shop has raised over $600,000 for local agencies helping families in crisis! New to You sells clothing and accessories, jewelry, home decor, kitchen and bakeware, books and toys, and small appliances. Customers love the shop because everything is fairly-priced, clean, organized, and on-trend, and the staff is welcoming and friendly. It is located on the lower level of the church. Learn more about the shop from its website.
Highlights of our Outreach Ministry include (and this is a short list – there is much more happening!):
Collecting, preparing, and serving food for two dinner services per month at A Just Harvest in Rogers Park
Women's Association participation in Glenview/Northbrook Youth Services' Holiday Gift program which provides Christmas presents for over 800 kids in the community
Men's Ministry facilitation of Dental Access Days serving 103 low income and indigent patients and participation in Rebuilding Together to clean up local homes of the elderly
Youth Mission Trips to Birmingham, Alabama, Cass Lake, Minnesota, Marvell, Arkansas, and other locations in the US, participating in child development activities and home improvements for the poor and elderly
Preparation of 39,000 meals to address world famine at GCC Packing Day at Feed My Starving Children during the holidays every year
Faith in Action Team meets with local and state officials, participates in petition campaigns and actions, and provides education on issues in support of a just society
Hosting and supporting Hands of Peace, an annual three-week program which develops leadership and conflict resolution skills for 40+ Israeli, Palestinian, and American teenagers
---
GCC also proudly supports the following organizations: