Simple Gifts Concert Series
Welcome to the 2021-2022 concert season at Glenview Community Church. With its variety of musical styles and sonorities, Simple Gifts hopes to touch and nourish the souls of all who enter here, creating a celebration through music shared by congregational, community and international artists. Our concerts support local charitable organizations and promote peace in our world. Join us as we make a difference through music!
We are excited this year to introduce a new instrument to our concert lineup. The historic 1937 Wicks Pipe Organ, Opus 1751, was purchased to celebrate the opening of our new Commons, a welcoming space for all people.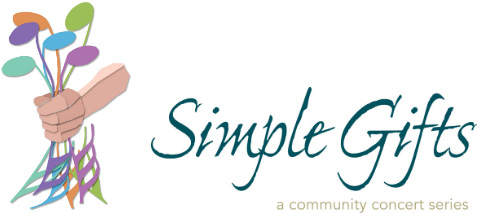 Friday, March 4, 2022
7:00 PM
Cabaret in the Commons: Singing Out Loud – A Celebration of LGBTQIA+ Composers, Lyricists, and Performers
GCC celebrates 10+ years of being an "Open and Affirming" church by welcoming George Howe, Daryl Nitz, and Jeannie Tanner as they perform songs honoring LGBTQIA+ musicians.
Sunday, March 13, 2022
4:00 PM
Agape Ringers, Chicago's Premier Handbell Ensemble
The GCC Simple Gifts Concert Series presents the Agape Ringers, a group of 15 talented musicians who play this unique instrument comprised of over 150 bells and chimes. Founded in 1992, they have played over 330 concerts across North America, Puerto Rico, and England. A free-will offering will be taken to support The Simple Gifts Concert Series.
Sunday, April 24, 2022

3:00 PM
Sing to Live
The Sing to Live Community Chorus returns for its annual spring choral concert. Kevin Kelly, Conductor.Tickets: Gen. Adm: $25 online www.singtolive.org
Breast Cancer Survivors: Free

Saturday, April 30, 2022 Sunday, May 1, 2022

7:30 PM
3:00 PM
Chicago Master Singers
GCC will host the Chicago Master Singers concert season this year in the sanctuary. Join us for their annual spring concert. This is a ticketed event. Please go to chicagomastersingers.org for ticket information.

---